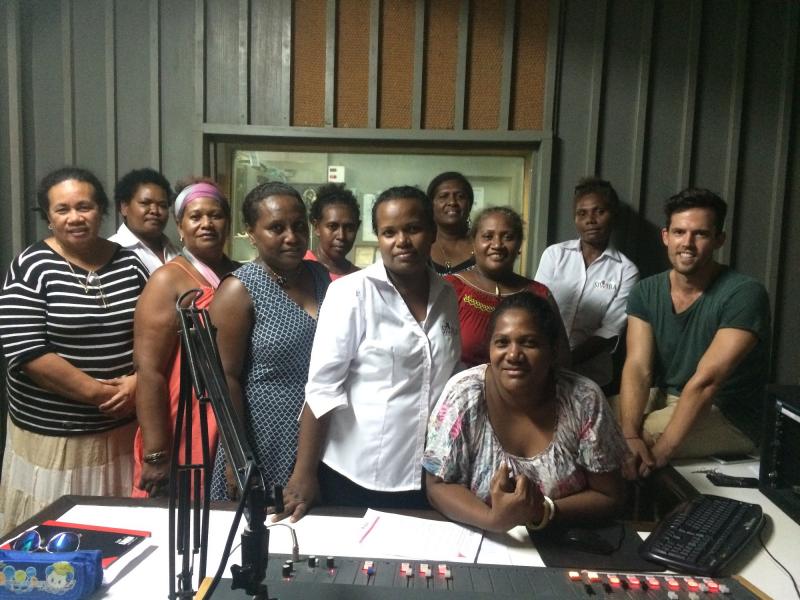 SIWIBA 'Women in Business' Radio Program Launch
The Solomon Islands Women in Business Association (SIWIBA) today announces the launch of its new "Women in Business" radio program with SIBC.
The Women in Business radio program is a 3 months pilot project that is self-funded by SIWIBA and launched on-air today on SIBC at 8:30am.
This is a platform in SIWIBA's efforts to reach out to women in the provinces as part of its inclusive approach to embrace the nation as a whole.
"SIWIBA is seriously considering its provincial reach but due to financial constraints, it has taken time for us to effectively progress into the province," said SIWIBA President, Mrs. Dalcy Tekulu.
"We are thankful to our main donor, DFAT through the Australian High Commission in Honiara for its ongoing support and recognising this high need. Through their support, we will visit three provinces – Guadalcanal, Malaita and Central – which is closer to Honiara and affordable within our budget," she adds.
Mrs. Tekulu highlighted that launching a radio program is an additional effort to ensure there is provincial inclusion for women in the provinces.
"We will use the radio program as a platform to bring awareness to our women in the provinces about SIWIBA, which is a starting point of connecting the organisation to our women residing outside of Honiara."
The Women in Business radio program can be heard on SIBC fortnightly on Thursdays, 8:30am.
For more information about SIWIBA programs, membership, events and new, listen to Women in Business radio program on SIBC or call the SIWIBA Secretariat on 28386 or 28387.