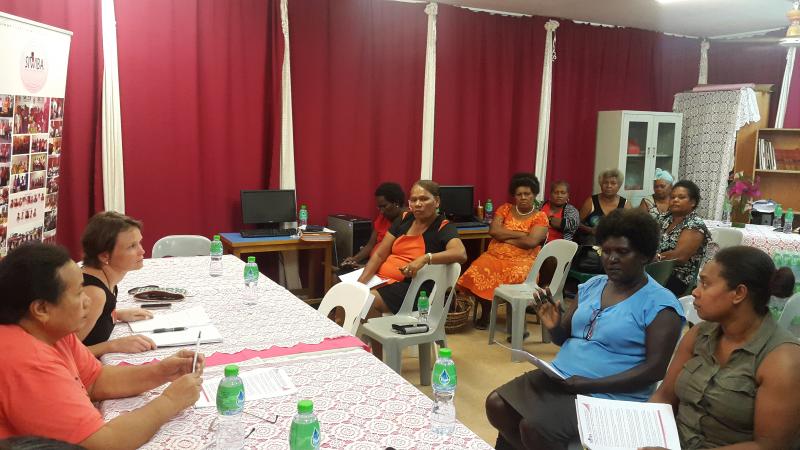 SIWIBA Third General Meeting
The meeting yesterday focused on matters from the previous general meeting, Mere's Market and Mini Trade Fair update. Guest speaker was representative of the Australian High Commission, Ms. Louise Scot who spoke on the importance of funding support to SIWIBA and way forward for the association.
Speaking during the meeting, the Mini Trade Fair Chairlady, Mrs. Ethel Saelea highlighted her heartfelt appreciation to the funder, the Australian High Commission and additional support from Top Timber. She also acknowledged the Solomon Kokonut Pacific, Pan Oceanic Bank (POB), SZETU Enterprise, Premiere Real Estate/ANZ Go-Money, Bulkshop and the church groups for their participation during the week.
Mrs. Saelea acknowledged the hardworking members of her Committee, the SIWIBA Secretariat and Board for their time and effort put together towards the successful Mere's Market and Mini Trade Fair last week.
She highlighted that despite very minimal budget, "through working together, we helped to make it a successful event that will bring a vibrant future for SIWIBA".
The President of SIWIBA, Mrs. Pamela Zoloveke said that this kind of event is an annual event for SIWIBA and will be hosted next year. She called on those who missed out on this year's Mere's Market and Mini Trade Fair to participate next year 2018.
Mrs. Zoleveke adds that the event is open for both members and non-members, including business houses and church groups.