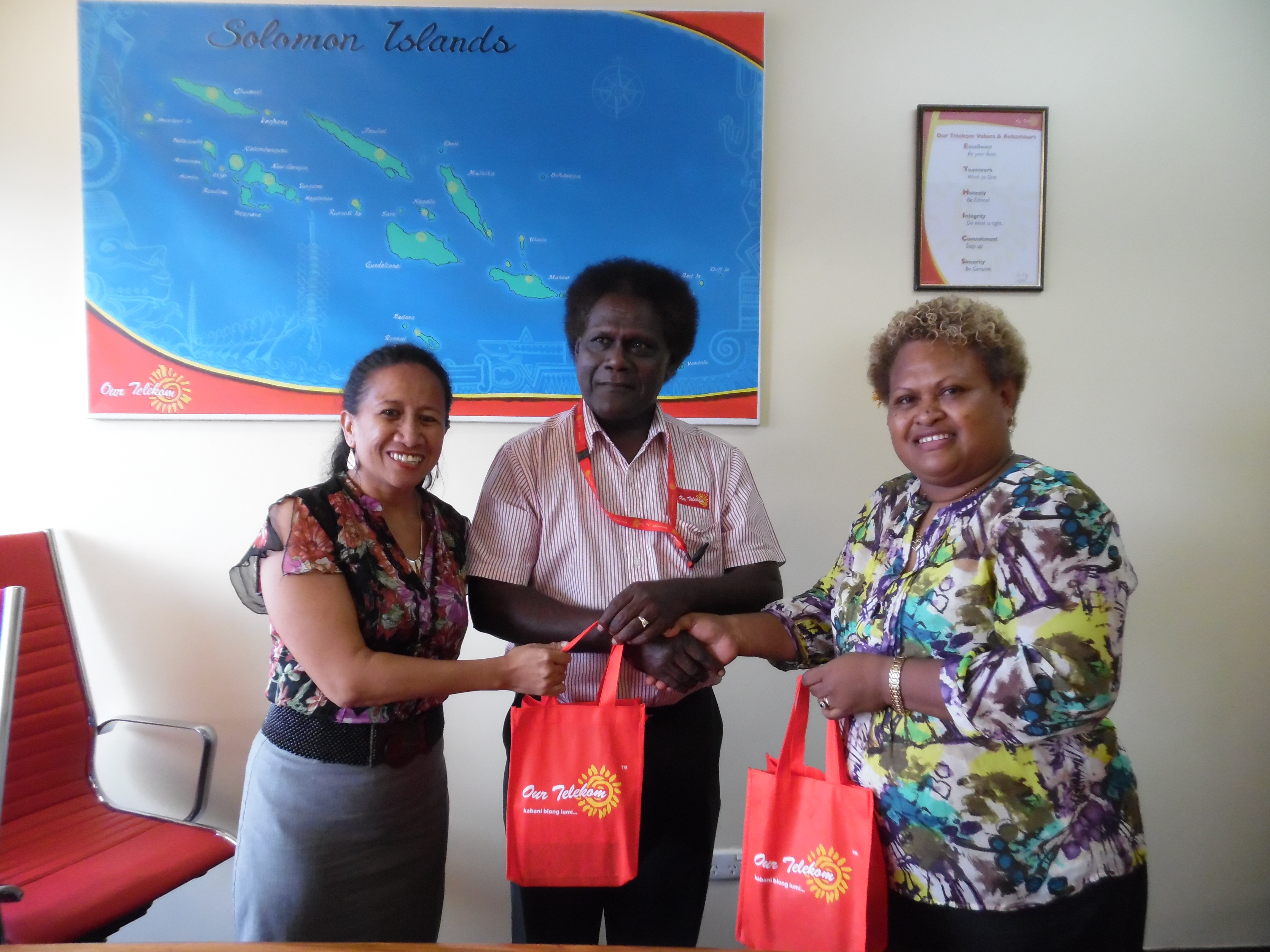 SIWIBA Receives Support from Our Telekom
The Solomon Islands Women in Business Association (SIWIBA) received more support from Our Telekom.
Our Telekom CEO, Loyley Ngira was happy to establish the partnership through a handover meeting last week Tuesday, 7th of June at Our Telekom Office.
Three young Informal SIWIBA members now have the opportunity to be nominated for 3 Solomon Telekom Innovators Award, for the 2016 SIWIBA Women in Business Awards in July 9th 2016.
In addition to the awards support, Our Telekom has also donated four handsets for communication throughout the weeks leading to the event.
Receiving the awards and handsets, Chairlady Corporate Sponsorship, Mrs. Julie Gegeu Haro, acknowledged Our Telekom in recognising women economic empowerment in the informal sector.
The partnership was formalized through signing of an MOU Agreement between the two parties for Our Telekom sponsorship of SBD $15,000 and four handsets.
SIWIBA will be hosting two milestone events in the month of July:
4th – 8th July: SIWIBA Mini Trade Fair at the Art Gallery grounds
9th July: SIWIBA and SIG Women in Business Awards at the Heritage Park Hotel.
Numbers to reach the Awards Committee and Mini Trade Fair Committee:
Chair lady Awards: 749-6937
Awards Event Coordinator: 749-6936
Awards Promotions & PR: 749-6935
Awards & Nominations: 778-8380
Mini Trade Fair PR: 749-6934