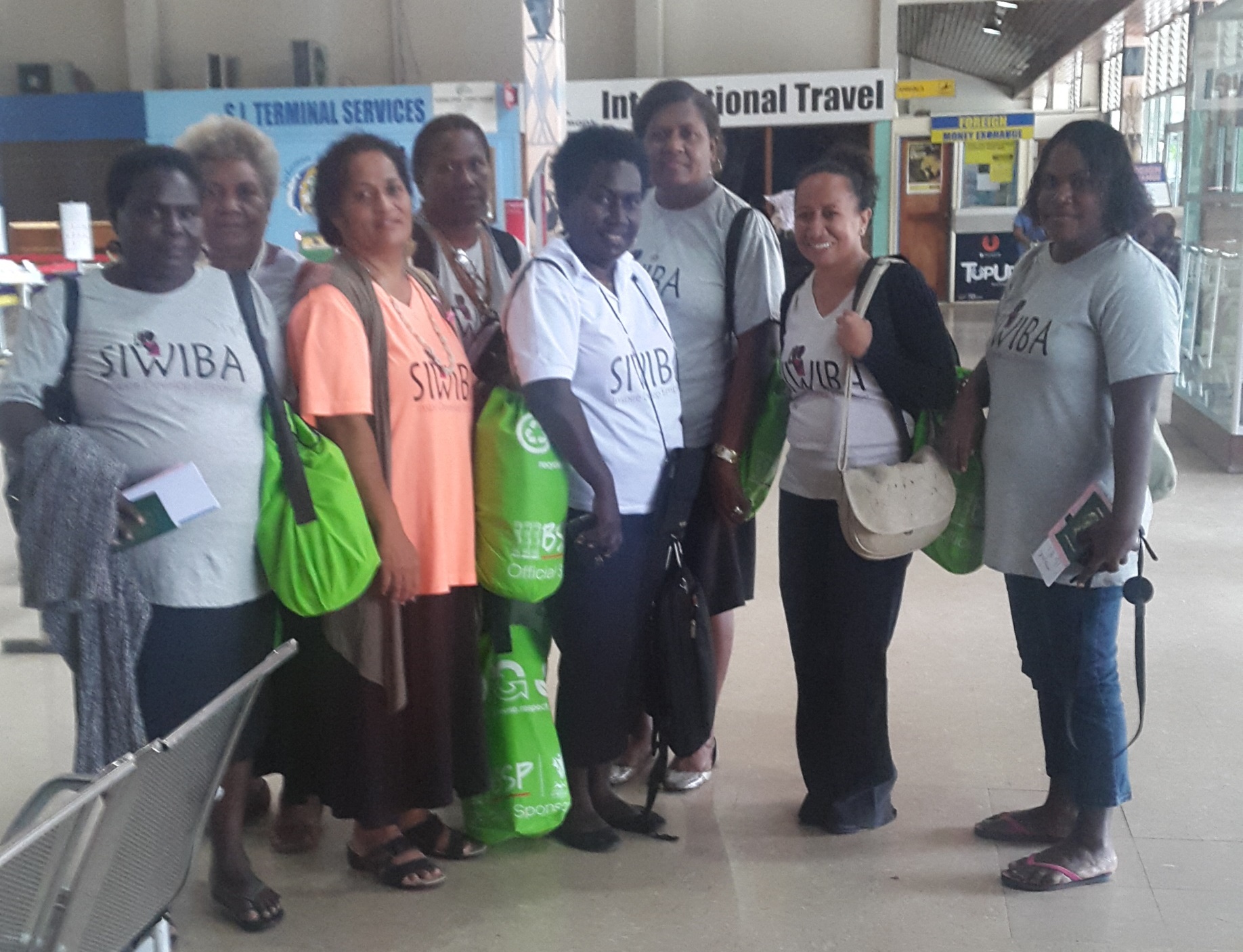 SIWIBA Left for PNG Business Women Expo
Solomon Islands Women in Business Association Team of 8 left for PNG yesterday to embark on a mile stone accomplishment for trade and business network for women in business in Solomon Islands.
The team who has collaborative support from major Government Ministries, Commercial and Donor organization accompanied a huge bulk of local made products and artifacts, owned by fellow members of the association.
This was the first of its kind to involve members and bulk of products to participate in trade offshore Solomon Islands and SIWIBA hopes to achieve an excellent outcome.
The team led by the SIWIBA Presdient Ms. Dalcy Tekulu has a fair representative of women who have established great commitment and strong motive to represent SIWIBA and the Solomon Islands as a whole. SIWIBA President, stressed that the event will involve heavy tasks for members and the team have given their assurance to face what's ahead.
SIWIBA wish to acknowledge the Ministry of Foreign affairs and trade through the Enhanced Integrated Framework (EIF), The Ministry of Commerce, Industries, Labor and Immigration through its Marketing and Exports Promotion Division, The Australian Aid through DFAT and the Bank South Pacific in the Solomon Islands. SIWIBA is proud to have their support in making the initiative possible. The team will be in PNG for 18 days.
SIWIBA highly appreciate Australian Aid through DFAT for their continuous support and recognizing women economic development in the Solomon Islands