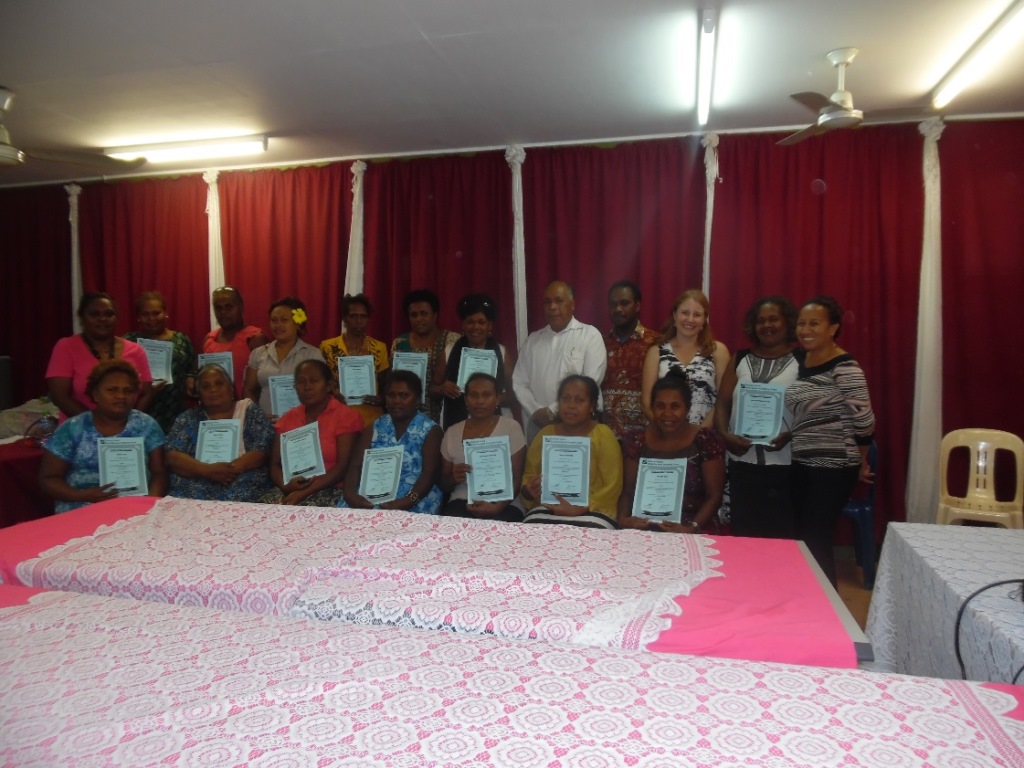 SIWIBA Project Management Training
Organized by SIWIBA and facilitated by the Solomon Islands Small Business Enterprise Centre for the formal sector project management training continued for three days
About 13 women in the formal sector successfully completed the training.
The training was aimed to help SIWIBA members understand projects especially to help them direct their resources, work in a time frame and draw proposal.
Focusing on the community aspects the components of the training allow members to identify issues for business opportunities or project through needs assessment, community profiling and community empowerment
Another highlighted importance of the training is to see importance for business to understand proposal to add value to skills for, business growth, business development or extension to current business locally owned by women.
Furthermore the training encourage women participation especially in projects and where they can engage in terms of community services.
Guests from DFAT, SIWIBA and SISIBEC were present to witness the formal closing on the 19th of August.
DFAT first secretary, Mrs. Sarah Leary in her statement congratulate the recipients. Ms. Leary clarify to members that DFAT recognized women in economic development and SIWIBA is part of the drive to empower women economically in Solomon Islands.
SIWIBA coordinator acknowledge the presence of DFAT and SISBEC for supporting training for members of SIWIBA.